Branding / Installation / Interaction Design

Los Angeles Public Library
Founded in 1872, the iconic Los Angeles Public Library(LAPL) holds more than six million volumes. The LAPL is a living legend that contextualizes the past to bridge the present and the future. The three stacked, lower-cased "L" 's are derived from the dewey decimal classification system, the universal way libraries organize their collections.

+Logo

+Interactive Book Installation (Full Video)

: Idea
What will a library be in the future? As a designer, can we combine thoughtful design with technology?
The goal of this project was to discover new ways to spark the imagination of future generations through an updated and evolved library experience.



+Stationary
+Promotion Posters (72" x 24")

The three long posters represent the 'L' elements in the logotype and their long forms portray the archival nature of libraries, cataloguing and cumulating the past, present, and future.


+Bookmarks
+Exhibition Poster Series (36" x 24")
Because the library has so many valuable collections about the history of Los Angeles, LAPL will have its 'LA History Series', a special exhibition dedicated to LA's rich past.
+Booklets (7" x 5")
+Application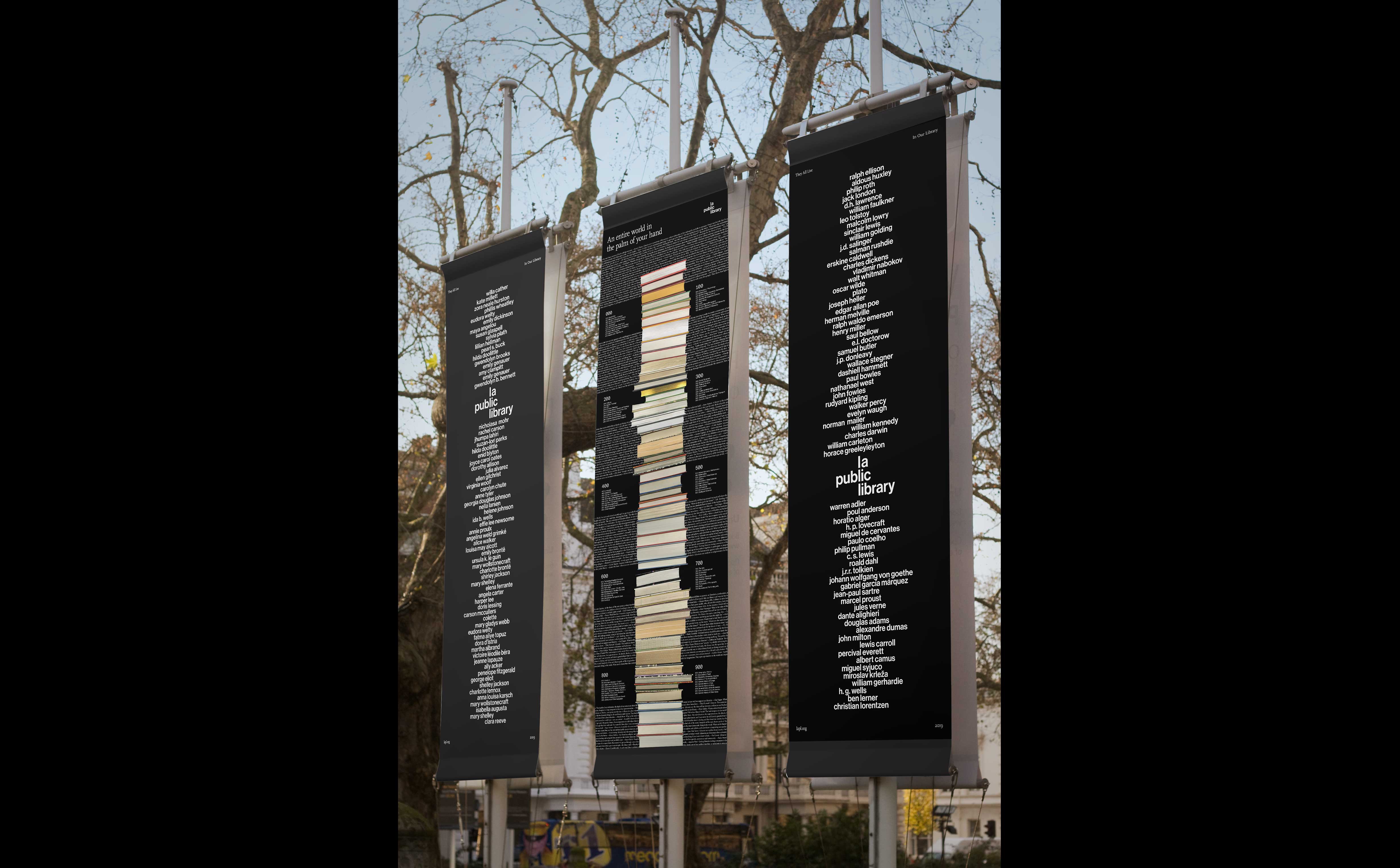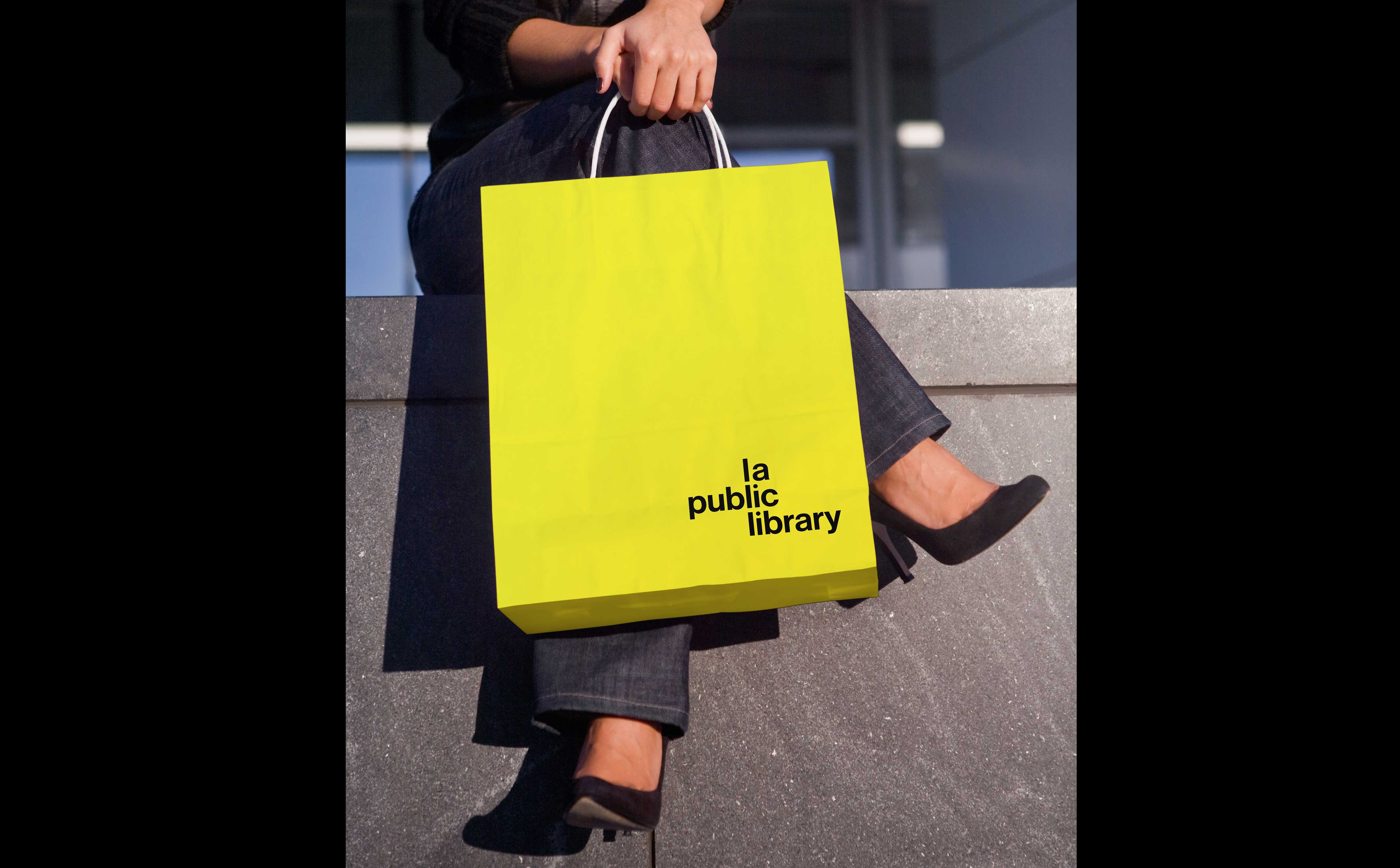 +mobile